School News
Please Note – No pizza lunch on Friday, May 5, 2017 (not offered).
Transition Committee Updates
Holy Family Transition Committee Members Position Name Principal – Holy Family H. Dillon-Leitch CSC Representative Rachael Markovsky Parent-at-Large Representative Anacleta Binay Staff Representative Salvatore Di Giacomo St. Joseph the Worker Transition Committee Members Position Name Principal – St. Joseph the Worker Catherine Donovan CSC Representative Nunzio Amato Parent-at-Large Representative Cristina Parolari Parent-at-Large Representative name withheld Staff Representative Jason Bablanian
Board News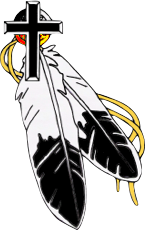 The Ministry of Education is committed to improving Indigenous education in Ontario, improving student achievement and well-being, and closing the achievement gap between Indigenous students and all students. In 2007, the Ontario Ministry of Education launched the Ontario First Nation, Métis, and Inuit Education Policy Framework (the Framework). The Framework guides the Ministry of Education, school boards and schools as ... Continue reading "Indigenous Education Survey"